I am finally getting back to building my bus drivers workplace again,
It is based on the MAN NG272 from omsi2.. i am crossing my fingers the omsi buses can be released to lotus one day.
I purchased most of my parts from a bus scrapyard called Homburg und Sohn, but i can no longer seem to contact him, emails bounce and his websites messaging system doesn't seem to work.
So i was wondering if anyone either had any parts that i need that they can sell me, or know of a bus scrap yard that has the parts in (now the uk has stupidly left the eu, i might have more troubles buying parts from Germany and having them shipped to the UK

The part that i need desperately is the 'steering column adjuster, or holder' the german word i believe is "Lenksäulenhalter" or possibly "Lenkversteller"
Here is a picture of the part i need: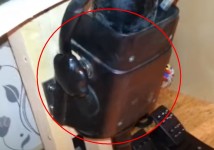 I have the actual steering column, it has the 2 knobs, the left hand one as shown in that photo adjusts the steering wheel height... that is built into the column i have, but the knob on the right hand side would interact with something inside that part in the photo, and allow the steering column to tilt towards or away from the driver.
I also need a Dreiha heating controller, ideally just the front panel with switches, as i would be interfacing this with an arduino.
A microphone / announcements foot switch, the metal foot pedal style one.
An air brake pressure gauge, the 2 needle one as used in the VöV dashboards.
And some more parts, but the steering column adjuster is needed really badly