Project Munich Tram - The project and its team
Behind ViewApp and its products stands a team based in Vienna. ViewApp has many years of experience with simulations in the field of public transport and most recently with add-ons for OMSI 2. With the ambitions to set a new quality level together with LOTUS in the field of public transport simulations, the scope of our new project line also grew.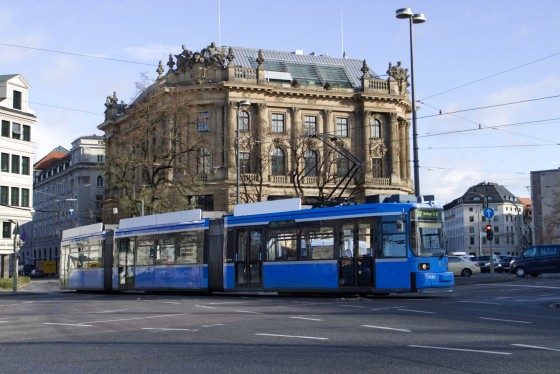 The start is in Munich! The new Tram-AddOn is developed in cooperation with MVG. You can explore virtually with the lines 27 and 28 the inner city of the Bavarian capital. From the Sendlinger Tor stop, both lines travel via Karlsplatz, known as Stachus by Munich residents as well as via Pinakotheken in the direction of Kurfürstenplatz. After this stop, line 28 goes on to Scheidplatz, while line 27 goes via Hohenzollernplatz in the direction of Petuelring.
Experience by yourself what it feels like to drive with the tram model R2.2b through downtown Munich, passing many famous sights of the city. But this time not from the perspective of a passenger, but as a driver! What are you waiting for? All aboard, the journey can begin.
Official forum of the addon: Klick mich!
Official facebook page of the addon: Klick mich auch!
Official website of the team: Klick mich lieber!