Driver's License 2017 - Simulation Days Koblenz
Available
Once upon a time in the year 2017...
...hundreds of people streamed into the city, everybody loves - and did not miss the very first impressions of the simulator, nearly everybody loves.
In memory of a great event, which exceeded all expectations, we sell the reminder of the very first collectible.
This driver's license legitimates you to drive crank- and setpoint directed trams in LOTUS.
PVC card in check card format (8,6 cm x 5,4 cm), produced conforming ISO/IEC 7810, both sides finished with UV coating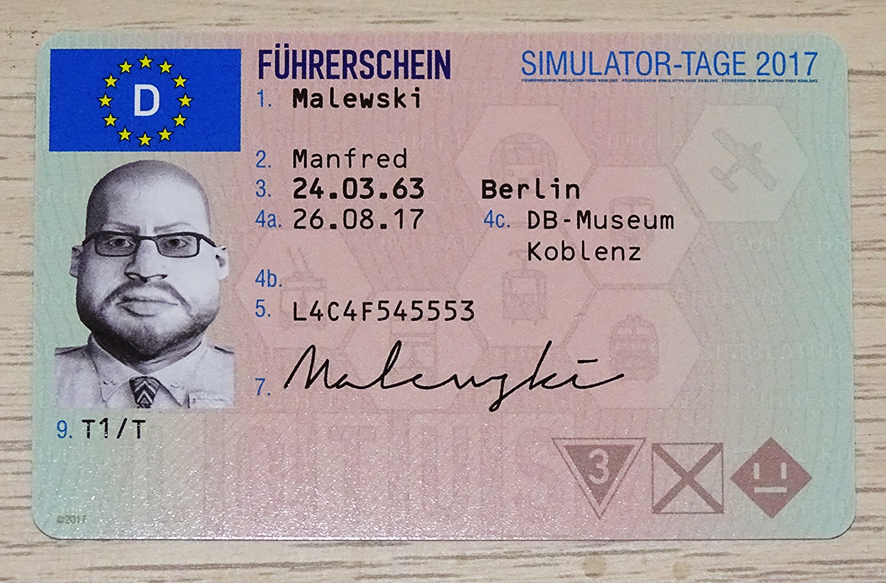 Price including 19% sales tax plus
Shipping