Driver's License 2019 - Simulation Days Hanover
Available
More than two years later, in the year 2019, Simulation Days took place again, this time in the Expo and Exhibition city Hanover.
Tied to the open house in the Hanover Tram Museum, countless fans and interested people allowed theirselves insights into unpublished addons, the bus module and the VR.
After countless inspired faces and highly interesting acquaintances, the only reminder is this second Driver's license, which legitimates driving trams and busses in LOTUS.
PVC card in check card format (8,6 cm x 5,4 cm), produced conforming ISO/IEC 7810, both sides finished with UV coating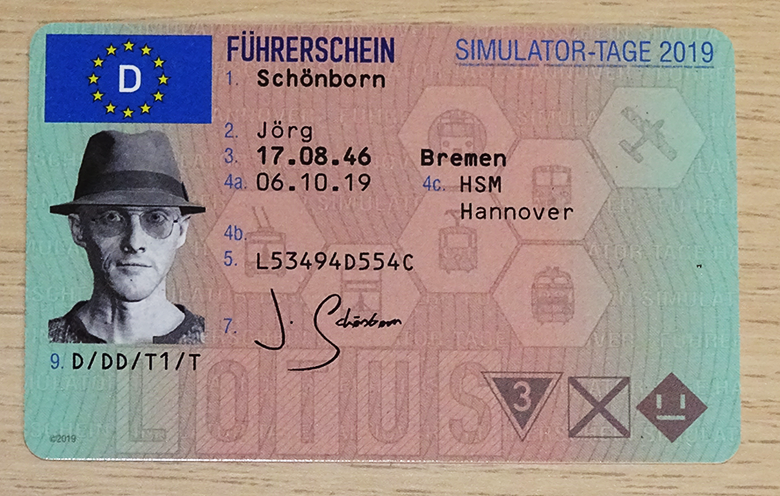 Price including 19% sales tax plus
Shipping