Hello again,
Unfortunately, I now face another problem, that I hope You can help me solve.
I created this part of a bus stop:
and I need a text-texture for writing on the blue face.
But no matter what I do, the text won't show at all, even with the built-in fonts. I use the "StreetNamesBerlin" font for testing.
Settings in the Content Tool:
And it all just leaves me with at transparent texture without any text: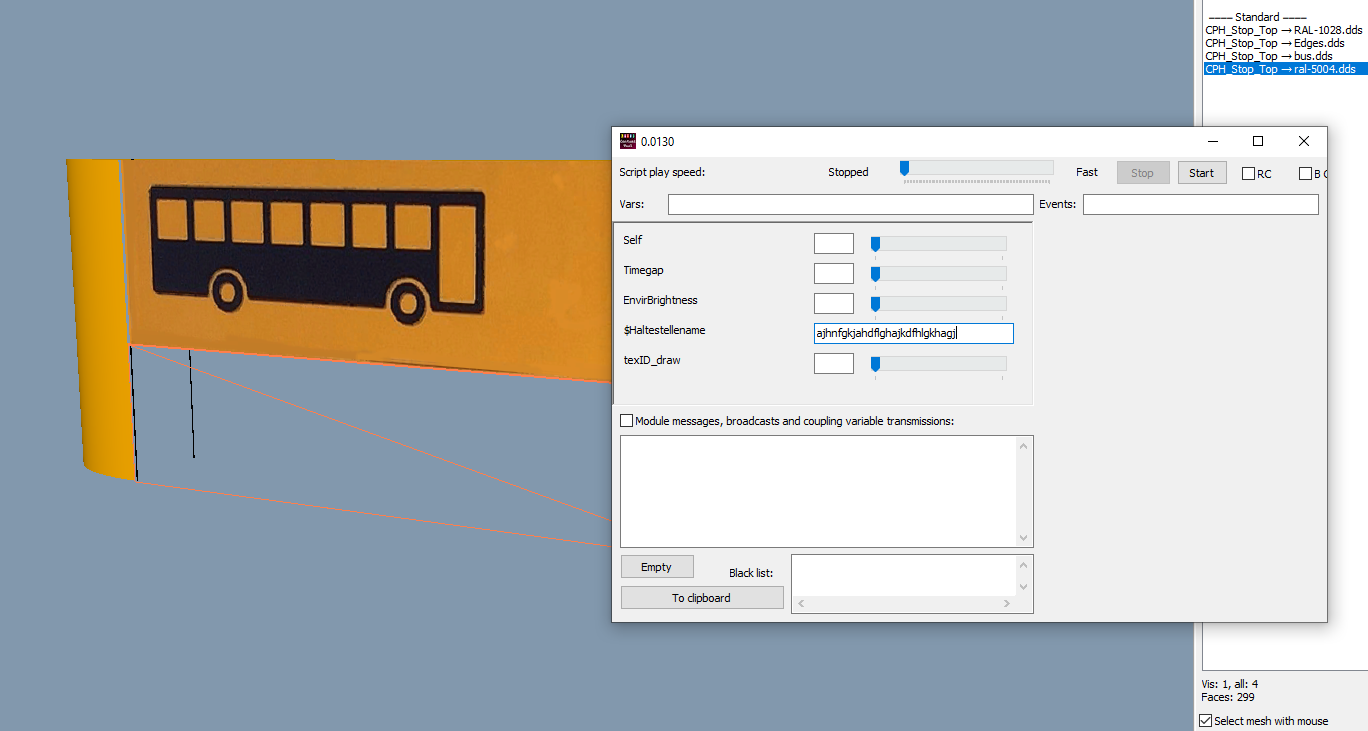 Adding a seperate offset plane with a seperate texture doesn't help much either.
The script is exactly the same as in Florian's video tutorial. It's attached for reference.
I've spent the whole day trying to troubleshoot this issue but without any luck. What am I doing wrong??
- Thor