Fan box: LOTUS-Simulator - Module: Rails of LOTUS
Limited! Available
You already bought LOTUS? You are missing something for your shelf? You want to show your friends?
Then our Fan box is totally right for you!
Due to the size of a usual DVD box, our Fan box fits perfectly into your collection - but stands out due to its special color - red for Rails of LOTUS.
With Early Access logo - only during LOTUS EA! Show that you took part!
Limited and with serial number!
Product measure H x W x D: 191 mm x 136 mm x 14 mm
This box does not contain a data medium or a manual, but those will be available later. The texts are German!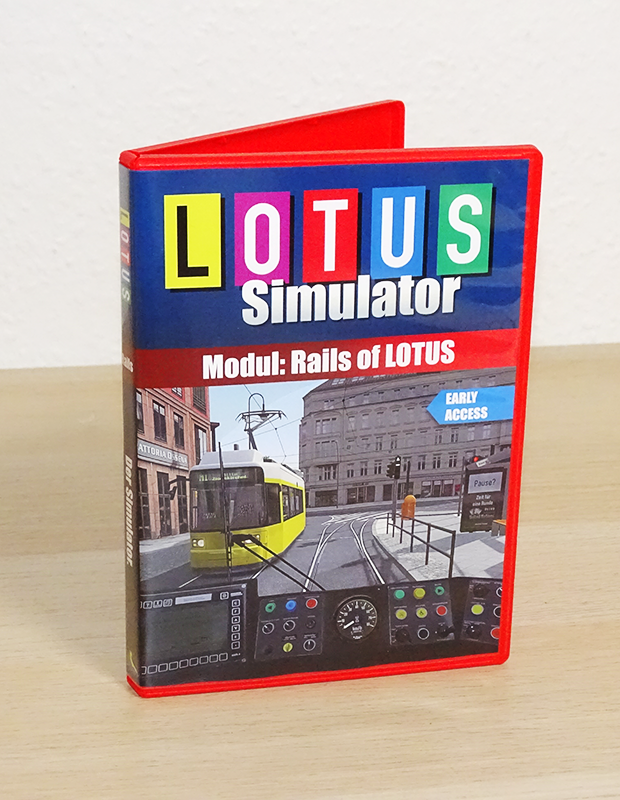 Price including 19% sales tax plus
Shipping