Beer mat: LOTUS Tiles
Available
With this unusual beer mats you can do everything! As a creative object for decoration, as drink mat and everything you can imagine!
The beer mats are printed on both sides:
- double decker and trolleybus
- subway and tram
- suburban train and locomotive
- plane and LOTUS Simulator
The set contains every tile two times, so that the tiles can be layed originally.
Measures: 9,3 cm from corner to opposite corner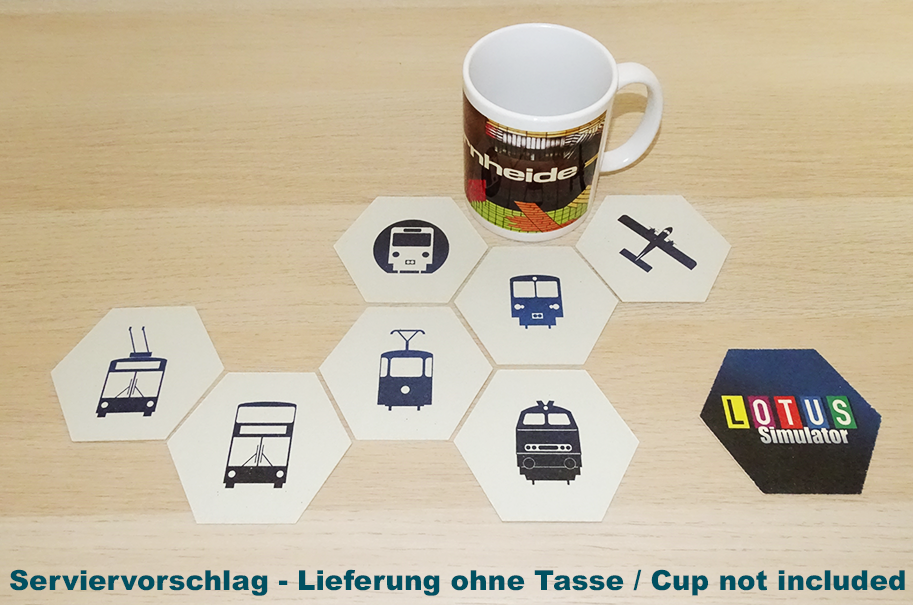 Price including 19% sales tax plus
Shipping