A few weeks ago the Map editor worked just fine on my PC. But a few days ago when I started to build new parts of the map, the map editor just went crazy. It takes 2-3 minutes at least to even load the map, lags all the time, freezes and so on. I constantly get the red "low performance" text in the right upper corner, and watch this error message 50% of the time:
Another issue is that when I open the properties of a subgrade, and OK it, the window doesn't close. It's just stuck there, and therefore I can't do anything in the editor...
It's getting absolutely impossible to build anything. And as I said before, the editor worked fine until maybe the latest patch.
My PC:
intel i5-4460 3,6GHz 4 core processor, nVidia GTX960 GPU with 4GB VRAM, 8GB RAM
According to MSI afterburner, my components are not even getting hot, so it's not like the PC wants to die. The memory is fully used, that's true (maybe I should buy another 8GB RAM to it), also the VRAM of the GPU is fully used (3,8 of the 4GB), I don't even know why. The memory usage of the editor is around 5-5,5GB.
But the processor cores are not fully used, not a single one (maybe 20-30% of the CPU time is used in the LOTUS).
Another issue occuring is the size of the map. My map is not that big, it's 8km of suburban railway and another 5-6km of tram.
That's the route of the sub. train: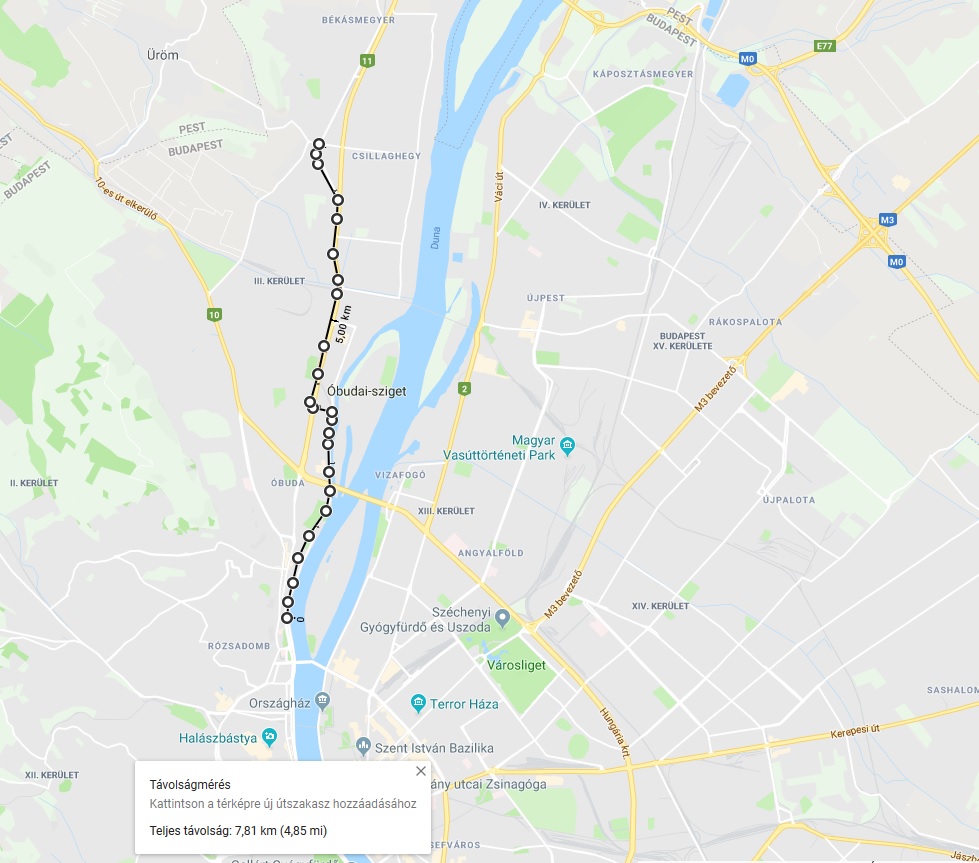 So the map is not that huge, but it takes 7-8 minutes (I measured) to save and package the map. Also, often it doesn't even save the newly build parts, so I have to delete the map files and re-save again. But my bigger problem is that the map files of the map are around 3,8GB. That's ridicoulus. I have maybe 14km of mostly unbuild map, and even now it takes up 4GB. Is that normal?
How the heck should we build full cities with/without multiplayer if a single plain map takes GB-s of place? I had a bigger map in OMSI (with the same place BTW) and it only took around 1GB of place (with the objects and splines), now I have 4GB only with the map files (and another 0,5GB with the objects).
I mean this is the map at the moment, does it really look that developed to take gigabytes of place?