In my test map I have two switches with a crossing immediately after. If I add the paths to the editor the conflicting movements are still allowed even if I add both paths in the district.
Here "N from L" and "N to R" are both using the crossing.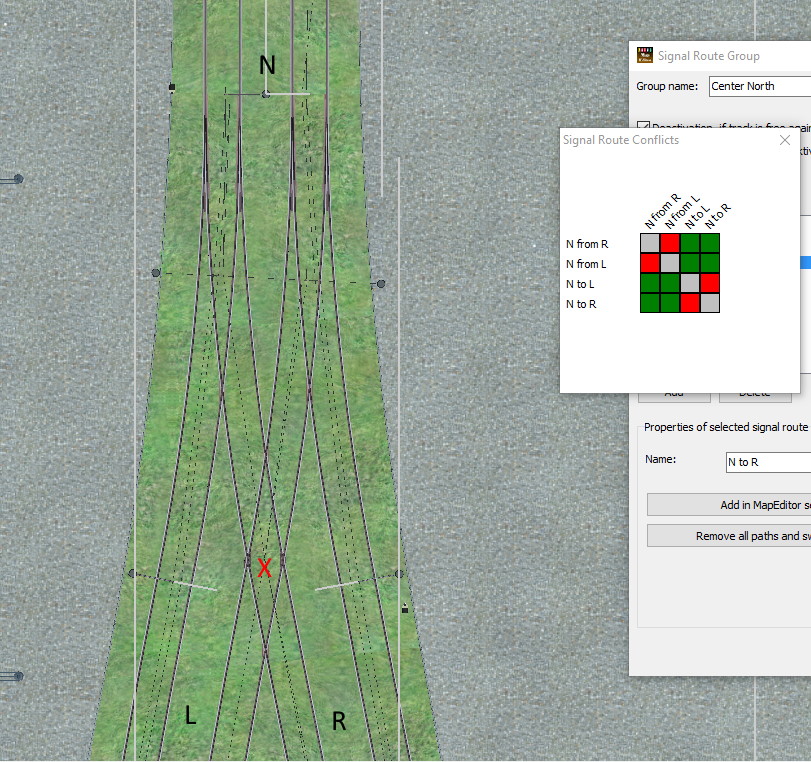 Is the detection of this a feature that will be added later? Or would it be possible to block conflicting routes by clicking the corresponding boxes in the matrix in the conflicts dialog?