1
Almex printer and displays
Since the systems are not yet fully implemented, here is a short guide on how to set the line and destination on the ALMEX printer (which is installed in LOTUS by default):
Initial state (after switching on the electrical system) is the indication of time and line
Press "RBL": If nothing has been entered yet, it will say "L/S/K:000 00 00".
If it says "DSC operating mode", press the L/S/K (Cancel) button, at which point the display should show "L/S/K:000 00 00" (or what was previously entered).
Now line, special character code and course can be entered directly one after the other, e.g. "1000000" (100s without special characters and first without course information). The line is now drawn outside.
After "Please wait" the suggestion for a route appears behind the data just entered, e.g. "100 00 00 033". You can either confirm directly (green key) or enter a number and confirm.
For example, "100/033 Destination: 335" will appear, which is the suggested destination code for this route. Again, an alternative code can be entered or confirmed directly.
Then the line / route and the name of the first stop will be displayed. At this point at the latest, the vehicle outside should display the desired destination, in this example: "100 S+U Alexanderpl. via Reichstag". It can now be confirmed one last time and "AVL operating mode" appears again. Press the "RBL" button to switch back to normal mode.
2
Developer information
2.1
Window materials
Outside: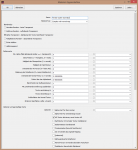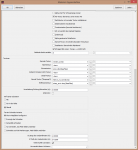 Texture: 127/127/127 with Alpha 166
Inside:
Texture: 127/127/127 with Alpha 25
2.2
Source elements
2.2.1
Script sourcecode
The whole source code of the ND313 script is located in the OpenSource folder in your LOTUS directory.